Samsung's upcoming Galaxy Watch6 family is expected to be unveiled at an event in August, along with the company's next-gen foldable devices, most likely. As we wait for summer, we get some more details on the devices that will make up the Watch6 family, excluding the Pro.
The Galaxy Watch6 is offered in two sizes, as is the Galaxy Watch6 Classic. Thanks to a certification list from a regulator in China, we now know that they will divide battery capacities for the smaller and larger sizes as follows.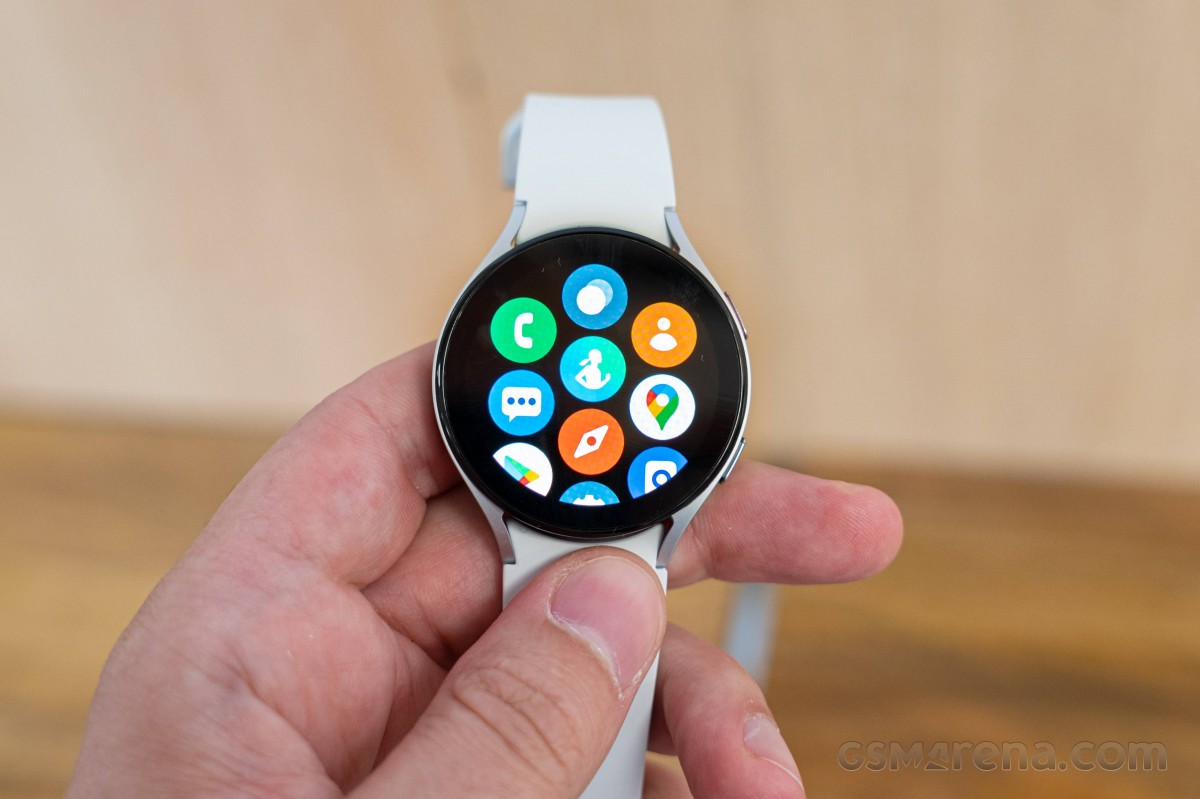 Samsung Galaxy Watch5
Both the Galaxy Watch6 40mm and the Galaxy Watch6 Classic 42mm have a 300 mAh battery. Both the Galaxy Watch6 44mm and the Galaxy Watch6 Classic 46mm have a 425 mAh battery.
Incidentally, these two capacities are higher than last year when the Galaxy Watch5 had to make do with 284mAh for the 40mm size and 410mAh for the 44mm size.
A recent rumor was that Samsung would be bringing the rotating bezel back this year and speculated that this would happen for the Galaxy Watch6 Pro, but it could very well be featured in the Classic line too and so the chunkier bezel is probably the reason for the 2mm jump in size compared to the vanilla models.
Samsung's Galaxy Watch6 family is set to be launched in August alongside the company's next-generation foldable devices. The products include the Galaxy Watch6 and Galaxy Watch6 Classic, which are available in two sizes. According to certification documents from China, the 40mm and 42mm models will have a 300mAh battery, while the 44mm and 46mm models have a 425mAh battery. Rumours suggest that Samsung will reintroduce its rotating bezel, potentially in the Galaxy Watch6 Pro, but it could also feature in the Classic editions. The chunkier bezel on the Classic models may account for their slightly larger size.