Qualcomm just announced its new upper mid-range Snapdragon 7+ Gen 2 chipset. And no, you didn't miss them – there was no Snapdragon 7+ Gen 1 and no Snapdragon 7 Gen 2. The original Snapdragon 7 Gen 1 also only made it to a handful of devices, but hopefully things will change now.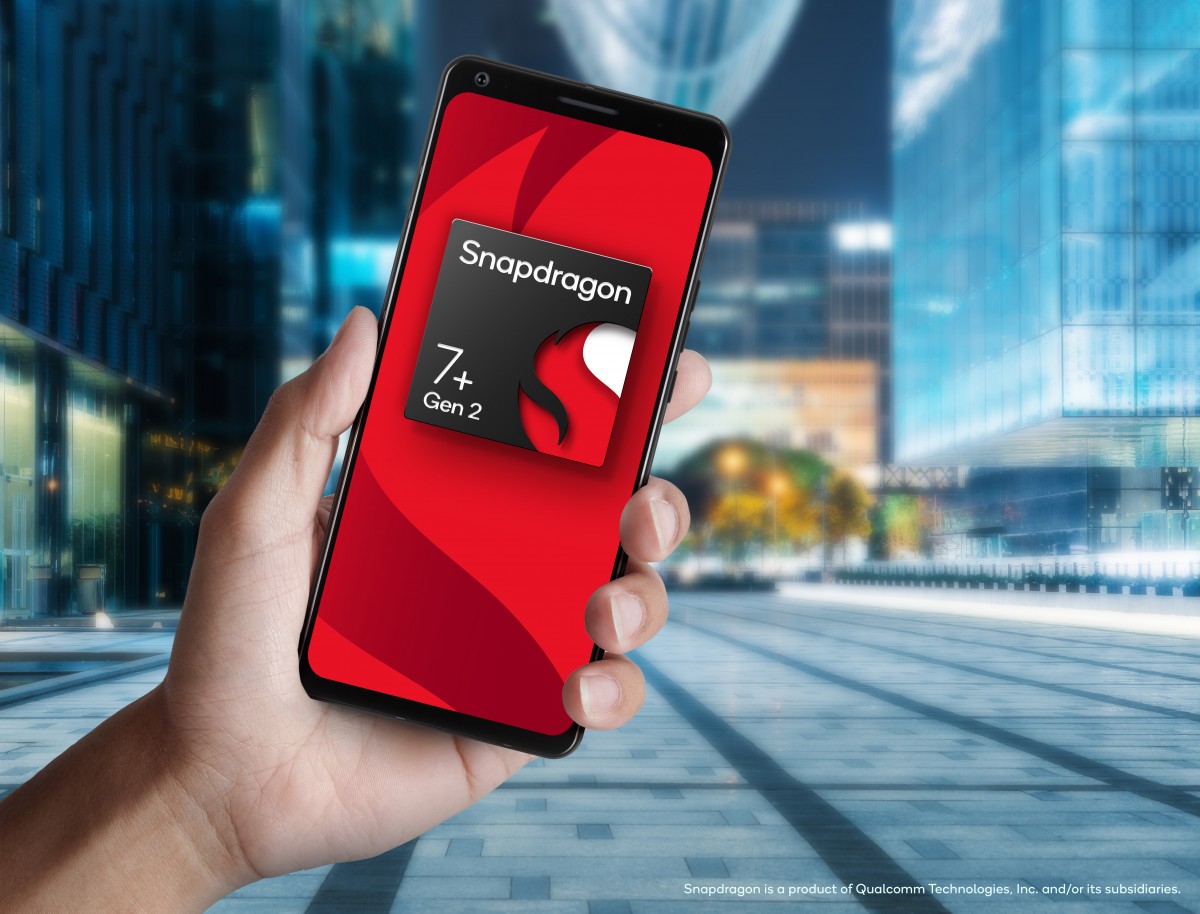 The Snapdragon 7+ Gen 2 promises significant performance and power efficiency improvements. The main Kryo CPU core is clocked at 2.91GHz and the entire 1+3+4 CPU package delivers a performance jump of over 50% compared to the SD7 Gen 1.
An unnamed Adreno GPU, on the other hand, offers a 2x increase in performance. Efficiency gains are a bit more modest – 13% in different scenarios.
As is usual with Qualcomm announcements, there are no detailed specs of the CPU or GPU package. The good news is that devices running the silicon will be arriving as early as this month, so we won't have to wait much longer to find out.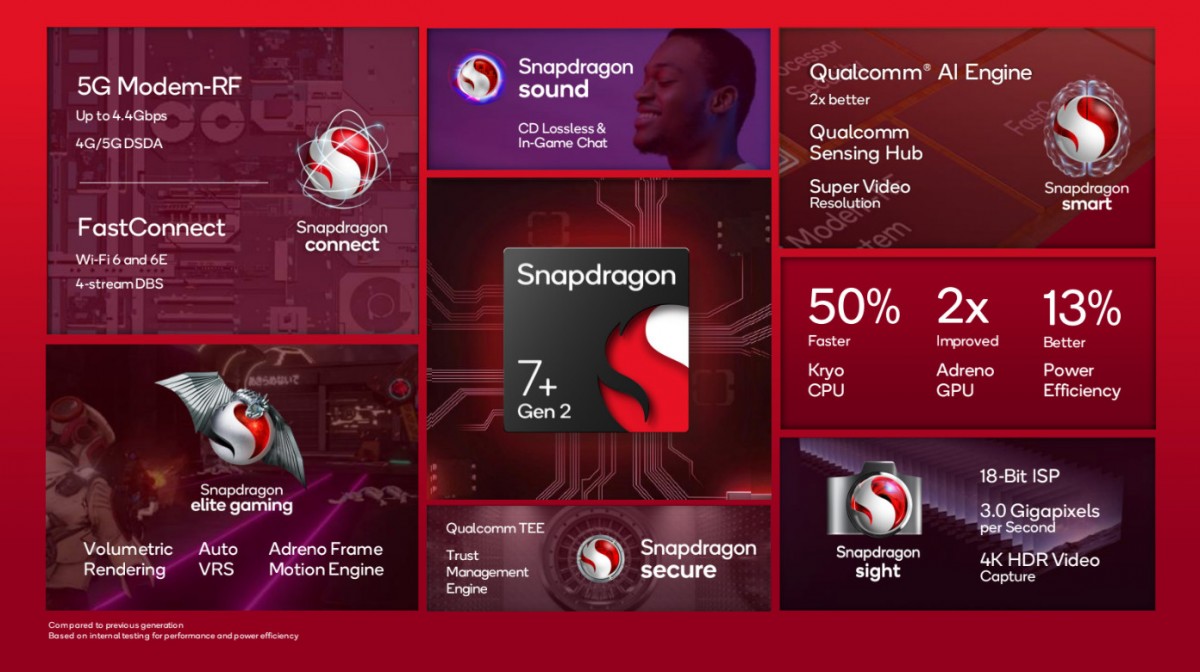 Other platform features include Auto Variable Rate Shading, which renders foreground game scenes in high resolution and leaves the background in low resolution to save power and resources. Also on board is Volumetric Rendering, which debuted with the Snapdragon 8 Gen 1 platform.
The ISP also gets a boost. It's upgraded to 18-bit Triple ISP to improve low-light photography by stacking 30 images into one. 200-megapixel sensors are also supported, as is triple-exposure HDR video recording from two cameras simultaneously.
When it comes to AI, Qualcomm's AI engine offers 2x improved performance and 40% battery savings per watt.
For connectivity, the Snapdragon 7+ Gen 2 uses the Snapdragon X62 5G modem-RF system with up to 4.4Gbps download. More importantly, 7-series phones can finally take advantage of 4G/5G Dual Sim Dual Active (DSDA) capability.
Qualcomm has introduced the Snapdragon 7+ Gen 2 chip for upper mid-range mobile devices. The new chip offers performance improvements of over 50% compared with the Snapdragon 7 Gen 1, while an Adreno GPU offers a two-fold increase in performance. The chip's Auto Variable Rate Shading feature saves power and resources through rendering game foregrounds in higher resolution and leaving backgrounds in low resolution, while AI engine performance is said to have doubled with a 40% battery savings boost. Devices with the chip will be available from this month.