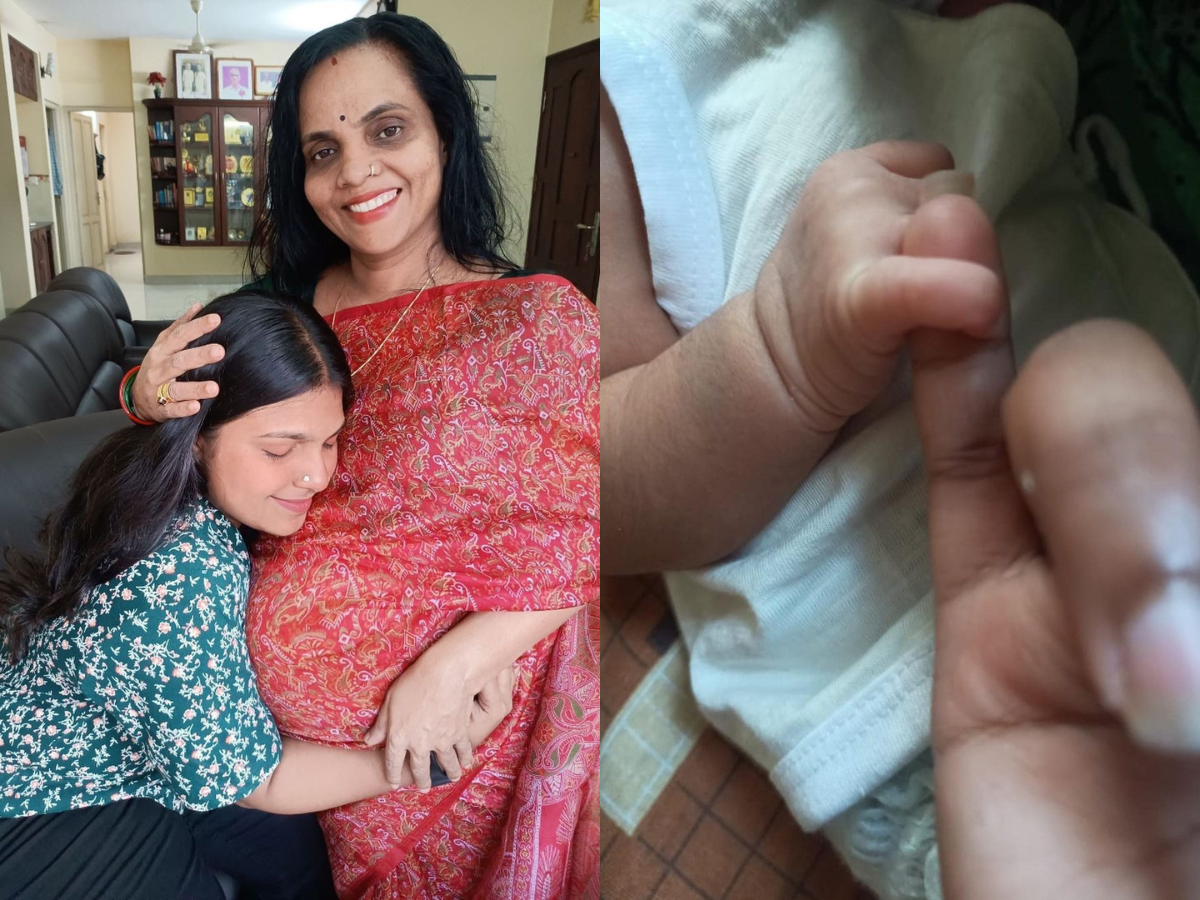 A 23-year-old girl's story about her mother's pregnancy is making the rounds on social media. The heartwarming post recounts the girl's reaction when she found out her mother was pregnant at the age of 47.
"One phone call changed my life. Last year, a few days before I was due to go home for vacation, I got a call from Appa. He seemed restless.' I didn't know how to react… you don't just hear your parents say that at 𝟮𝟯. To say I was shocked would be an understatement. 𝗔𝗺𝗺𝗮 𝘄𝗮𝘀 𝟰𝟳. And I know it's going to sound weird, but when Appa told me, Amma was already in her 8th month. When Amma found out for herself, she was even 7 months old…" reads the post shared by Humans of Bombay.
This reminds us of the movie Badhaai Ho, in which 25-year-old Nakul, played by Ayushmann Khurrana, is shocked to learn his mother's pregnancy. The film broke several stereotypes and showcased the family's sweet and sour journey through pregnancy. Neena Gupta played the role of the mother in the film.
Pregnancy at an advanced age is medically referred to as pregnancy at an advanced maternal age. Although the likelihood of getting pregnant decreases in your 40s, it is still possible. Birth rates among people over 40 have reportedly increased in recent years.
The girl, who was an only child until then, tells how she always wanted a sibling.
"You know, all my childhood I said to Amma, 'I want a sibling!' But Amma says that after I was born, she had a problem in her uterus that meant she could never conceive again. So life went on. I soon moved to Bangalore for college while Amma and Appa stayed in Kerala. Things were the way they are until I got this call… After Appa broke the news to me, he said they kept it a secret because they didn't know how I would react. A few days later, when I came home, I fell on Amma's lap and started to cry. I said: '𝗪𝗵𝘆 𝘄𝗼𝘂𝗹𝗱 𝗜 𝗯𝗲 𝗮𝘀𝗵𝗮𝗺𝗲𝗱?' I've wanted this for so long," the post reads.
"After that, Amma and I started spending time together. Then she told me how she found out – Amma and Appa had gone to a temple where she suddenly felt dizzy and passed out. At the hospital, the doctor told them that she was 𝗽𝗿𝗲𝗴𝗻𝗮𝗻𝘁. For some reason her bump wasn't visible. Amma's period had stopped and she was feeling bloated, so she assumed it was menopause. And all those years ago, because of what the doctor said, it didn't even occur to her to think about pregnancy! I really feel it's a miracle!. Slowly we started telling our family and friends. Some concerns were genuine, others were mere taunts. But we didn't pay attention. And because of that, Amma's pregnancy went smoothly; there was no stress," he adds.
"Just last week, Amma gave birth to a girl. Life never made more sense. I can't wait for her to call me "Didi"! I mean, people find it weird that we have such a big age difference, but does it even matter? It's funny how for a long time we didn't know she was coming into our lives, and now that she has we can't seem to stay away from her!" the post shared.
You Can Find related services like Haute Couture Fashion House, Fashion Designer, Fashion Design School, Fashion Accessories Store,
at Namelocals.