Bati is a popular Rajasthani bread made with whole wheat flour and ghee. Crispy on the outside and soft on the inside, this typically Rajasthani delicacy is an absolute delight. It's usually served with dal, chutney, churma and topped with a generous splash of ghee. Made from local ingredients, bati is very flavorful and has a unique texture. However, it can be quite difficult to make at home. Was your bati too soft or too hard? If you often face this problem, you've come to the right place. While it takes some practice to perfect the art of making this Rajasthani bread, here are some simple tips that will come in handy the next time you're struggling to make bati at home.
Also read: Rajasthani Dal Bati recipe gives your weekend meal a royal makeover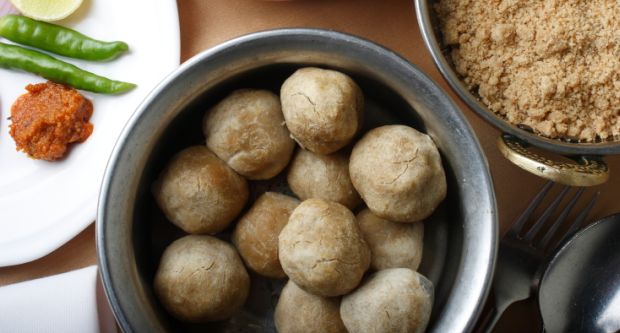 Do you often ask yourself?…
Why is my Bati so hard?
Bati tastes best when it is neither too soft nor too hard. Your bati can become hard if you fry it for a long time. There is a risk of overcooking, and this could make it slightly more difficult from the inside.
What are the types of Bati?
This Rajasthani bread can be enjoyed as is or filled with various fillings. You can fill it with peas, onions, potatoes or even sattu.
Who Invented Bati?
According to studies, bati was invented by the founder of the kingdom of Mewar – Bappa Rawal. Back then it was their favorite war food.
Also read: 11 Luscious Rajasthani Recipes | Popular Rajasthani Recipes
Here are some tips to make perfect Rajasthani Bati at home:
1. Knead the dough well
Kneading the dough well is the first step in making sure your batis is the right consistency. Kneading the dough too smooth will ruin the crispiness of the batis. Always knead a firm rather than smooth dough so they keep their shape.
2. Bake it
Batis are traditionally prepared in the tandoor. However, since most of us don't have access to a tandoor, it's best to bake them. While some people also choose to deep fry them, there's a high chance that you're over frying them. Baking is much easier and allows you to check the hardness of the batis.
3. Add plenty of ghee
Ghee is something you just can't compromise on when making batis. It gives them a rich flavor and helps enhance their taste. Be sure to rub enough ghee into the dough instead of water.
4. Add yogurt
Another ingredient that can help you make perfect batis at home is yogurt. While kneading the dough you can add 1-2 tsp yogurt along with the ghee. This also helps improve the taste of the batis.
Try these tips and let us know how they worked for you in the comments below.

About Vaishali KapilaVaishali finds solace in eating parathas and rajma chawal, but is just as enthusiastic about exploring different cuisines. When she's not eating or baking, she can often be found curled up on the couch watching her favorite TV show – FRIENDS.
You Can Find related services like Community Health Centre, Health and Beauty Shop, Health Consultant, Health Food Store, Health Insurance Agency, Spa and Health Club
at Namelocals.