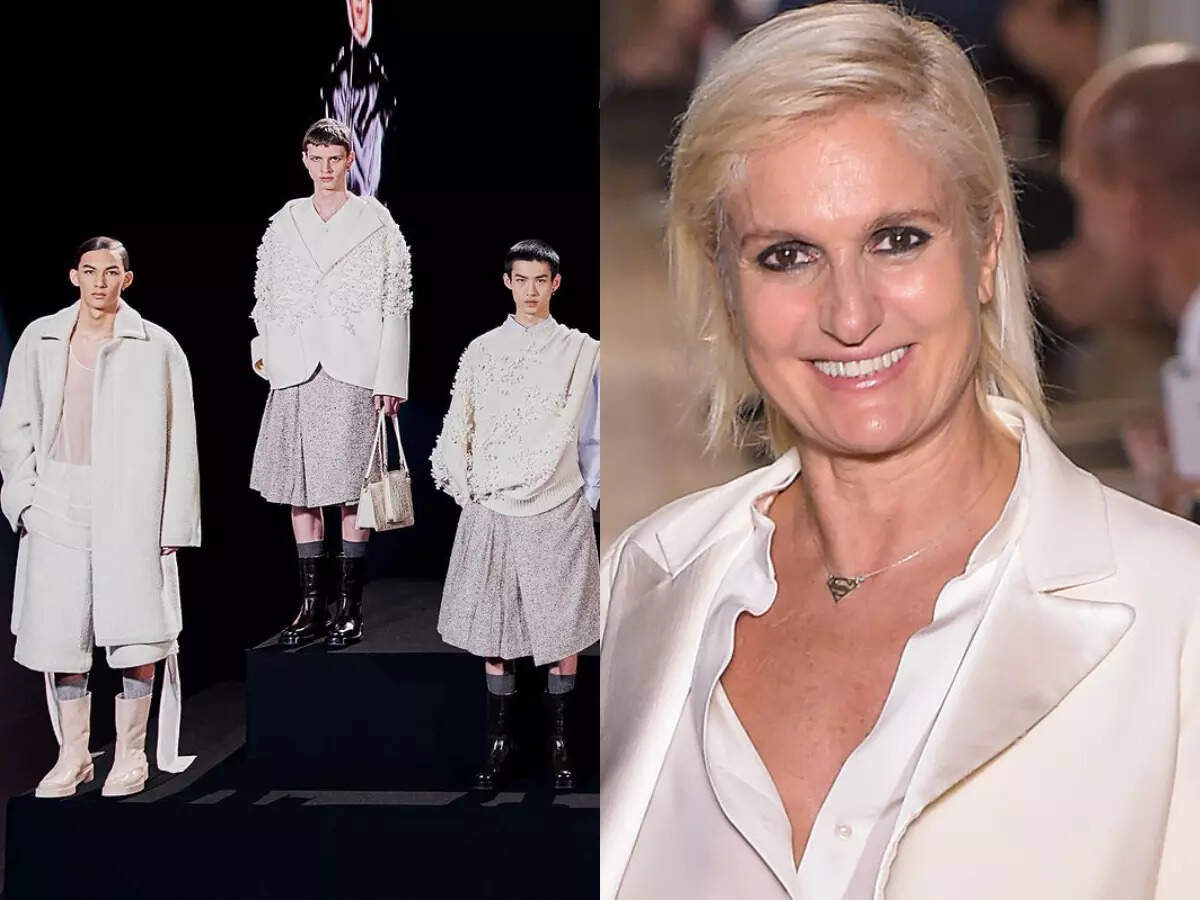 For the first time, Dior's Creative Director Maria Grazia Chiuri is willing to come to India and host the first Dior fashion show here in Mumbai.
The designer label has chosen the historic monument Gateway of India for its next fashion show. According to the fashion portal
Business
of Fashion, founded by Imran Amed in 2007, it is scheduled to take place on March 30.
The Dior Show takes place against the backdrop of the historic Gateway of India. Maria Grazia Chiuri has long been associated with a Mumbai-based studio and craft school for women called Chanakya International, owned by Karishma Swali. Most of the embroidery seen at leading brands like Dior or Gucci takes place in Mumbai, but many are unaware.
With the Dior Showcase in Mumbai, the fashion world will take Indian fashion more seriously.
Chiuri was quoted by BoF on their show in India. "To me, exhibiting in India also means celebrating India's heritage in embroidery and how important it is [it is] in the fashion world."
The Indian market is currently thriving and western brands are looking for customers and buyers from India and this move by Dior will only bring them even more Indian buyers. It would also be interesting to see which faces Maria Grazia Chiuri will choose for her show in India.
Dior is a luxury fashion brand founded in 1946 by French fashion designer Christian Dior. The brand is known for high quality fashion clothing, accessories, fragrances and cosmetics. Headquartered in Paris, France, Dior has stores and boutiques in major cities around the world. The company is known for its iconic designs such as the "New Look" silhouette that revolutionized women's fashion in the post-war period. Today, Dior is a major player in the luxury fashion industry and continues to produce innovative and luxurious products for its clientele.
You Can Find related services like Haute Couture Fashion House, Fashion Designer, Fashion Design School, Fashion Accessories Store,
at Namelocals.