Freemium is a marketing model for software and media in which a free basic product and paid extensions or a paid full product are offered. Freemium is an artificial word made up of "free" (German: gratis) and "premium".
operating principle
Freemium is mainly used for smartphone apps and web-based software, but other media such as books or online newspapers can also be monetized using this marketing model. The basis is always a free basic version. In contrast to a trial version of other software, the use here is not limited in time and the function itself is not restricted. The user can generate a benefit from the basic application alone. In addition, he has the option of expanding the range of functions by making a payment. There are several models here:
By purchasing a full version, the advertisements present in the basic version disappear. The function itself either remains the same or is additionally expanded.
By paying the full price, the user acquires the software and gains useful functions or advanced features (e.g. more storage space).
The basic version remains the same, but the user gains individual extensions through so-called in-app purchases. Each user decides for himself which individual functions he wants to activate.
This video shows more about the psychology behind Freemium.
Goal of Freemium
Freemium offerings are mostly offered to capitalize on a free service. The provider relies on the fact that some of the users will sooner or later reach the usage limits of the application. They then convert to paying customers who want to take advantage of the premium features. But the users of the free version also help the provider because they can tell others about the offer and thus generate more premium customers.
Examples of freemium offers
Some well-known examples of freemium offerings are:
XING: The social network XING is generally available free of charge. With the paid premium membership, on the other hand, users benefit from extended search functions for people, find out who has viewed their profile, can also PM non-contacts and use XING without advertising.
Flickr: With the Flickr photo service, users can hide advertising or double the storage space for a hefty surcharge. [3]
Mailchimp : Anyone can use a comprehensive basic account with the Mailchimp newsletter service. However, if you want to send very extensive newsletters, you pay a monthly flat rate.
Adobe Acrobat Reader: Acrobat Reader is free software for reading PDFs. While this software is free to download, its PDF creation counterpart, Adobe Acrobat, is paid for and has long been unrivalled in this space.
The freemium model is just as important for games, especially online/browser games and apps for smartphones. The user downloads a fully functional basic version for free here. During the game, however, in-app purchases are becoming increasingly necessary in order to be able to continue playing. Otherwise, there are disadvantages compared to other players who make these purchases, or the player has to put up with long waiting times because individual activities of the protagonists then take several hours to days.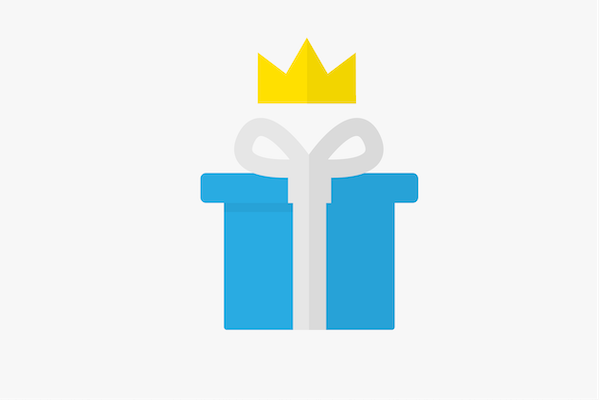 criticism
In the case of freemium games in particular, it is often criticized that the games are ultimately significantly more expensive than if you had purchased a comparable game in a full version. The cost control is made more difficult for the player thanks to the conversion into an internal currency (e.g. coins ). There are instances where players spend hundreds or four figures on a freemium game. If you want to buy a larger amount of internal currency, you pay 80 euros and more at once.
Pros and cons for entrepreneurs
Freemium can help entrepreneurs sell a new service that consumers don't yet know they need. The free trial offer attracts users and convinces them to buy the premium offer. This principle works all the better when the value of the product increases or the inhibition threshold to exit increases. For example, anyone who has set up all of their corporate communication in an email program is reluctant to switch spontaneously to another provider because of the high level of effort involved. A player who has already invested a few hours in a browser game is usually happy to accept a few euros in fees in order to be able to continue playing.
The cost situation is problematic when using freemium. It is difficult to predict the costs that may arise as the user base expands. In addition, it is not foreseeable how high the conversion rate of the premium users, whose payments are supposed to cover the costs, will be. Additionally, many entrepreneurs find it difficult to achieve the right mix of free and premium features. If you release too few functions in the basic version, users lose interest or cannot test extensively enough. However, if too many functions are activated, hardly any free users will convert to premium customers.